Deploy your code quickly and reliably.
To multiple servers simultaneously.
No more manual deployments.
Create a free account now
No credit card required, cancel anytime.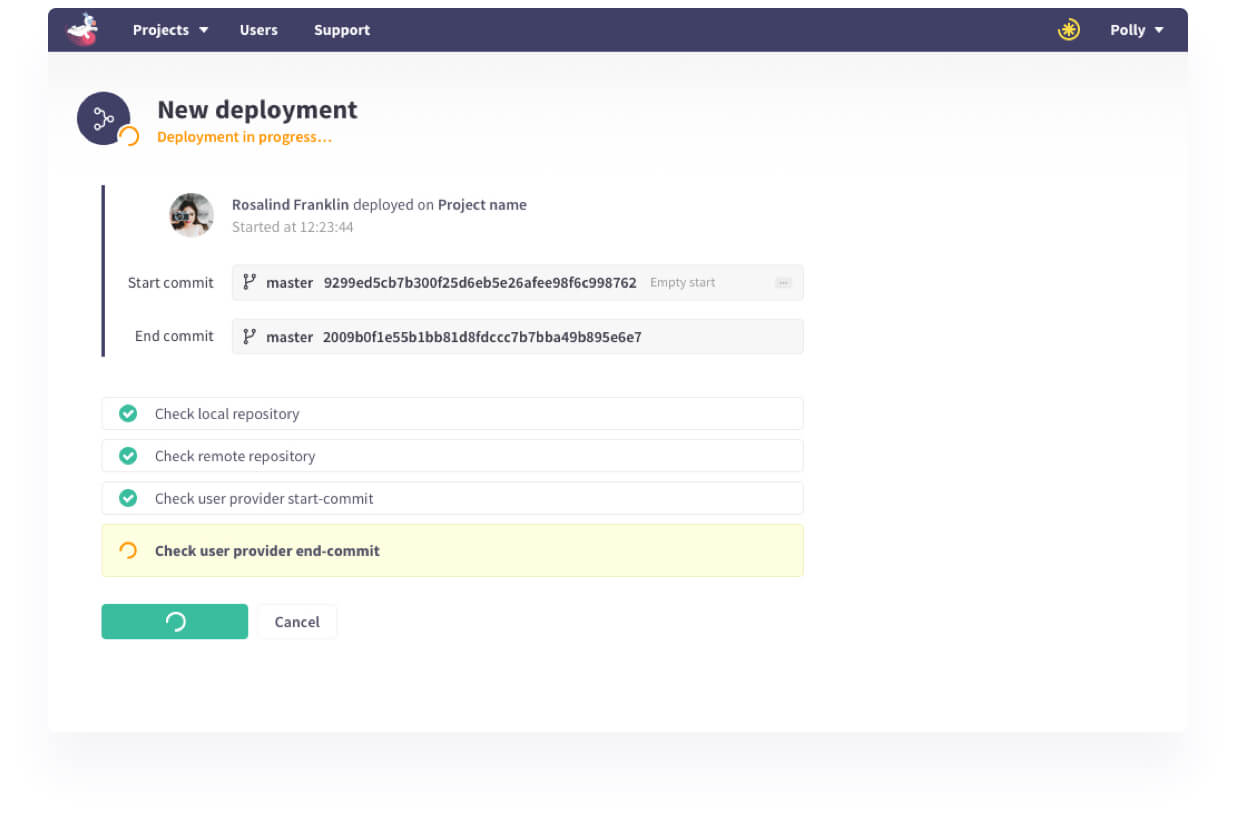 The best way to deploy
Automate your deployments
Configure once, deploy automatically as many times as needed. Hook with your repository for seamless deployments.
Build customer trust
Production bugs? No drama, revert to a previous version with a single click. Easily integrate with Git for tag deployments or rollbacks.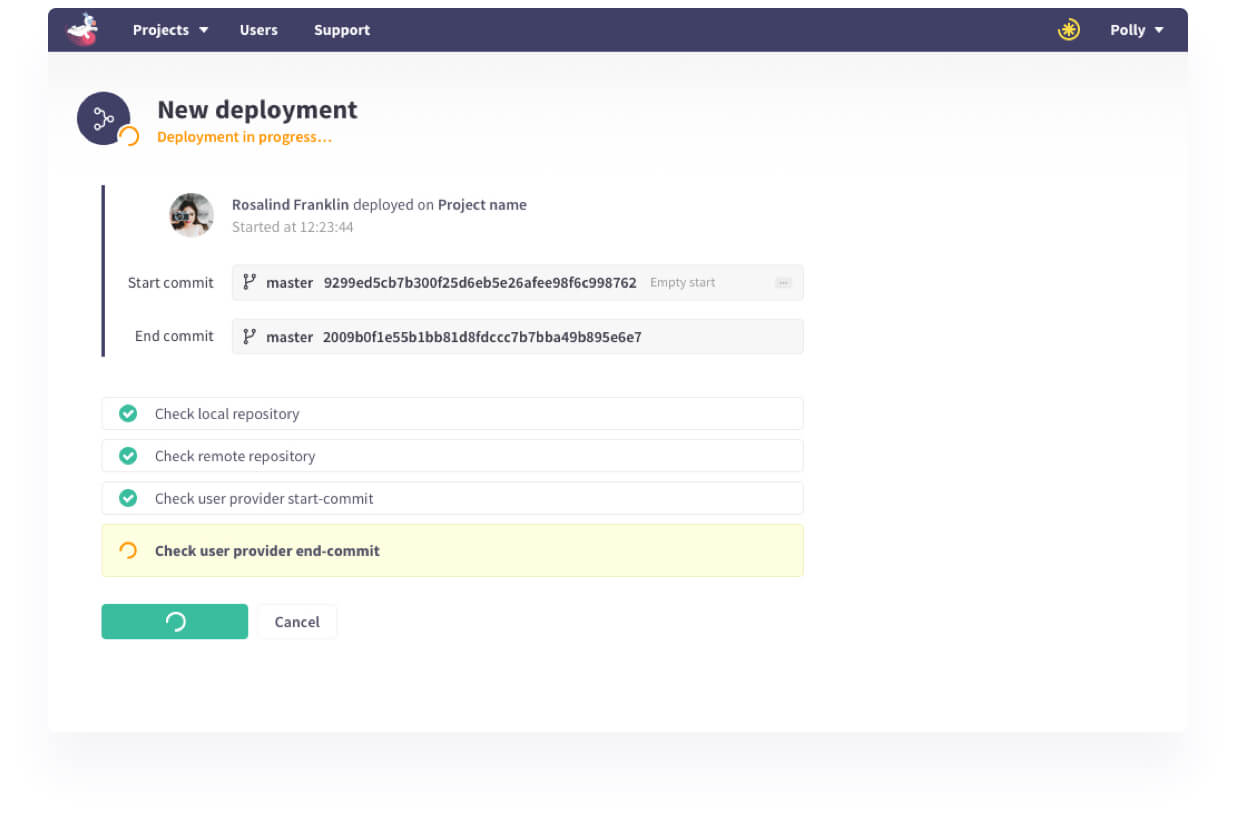 Empower your team
Manage projects and servers
Configure your projects the way you like them, tag and manage your servers. Easily integrate with most popular services such as Github, Bitbucket and Gitlab.
Your team at your command
Allow your team to create projects, servers and deploy code with total control. Collaborate together to deploy releases or rollback to previous versions.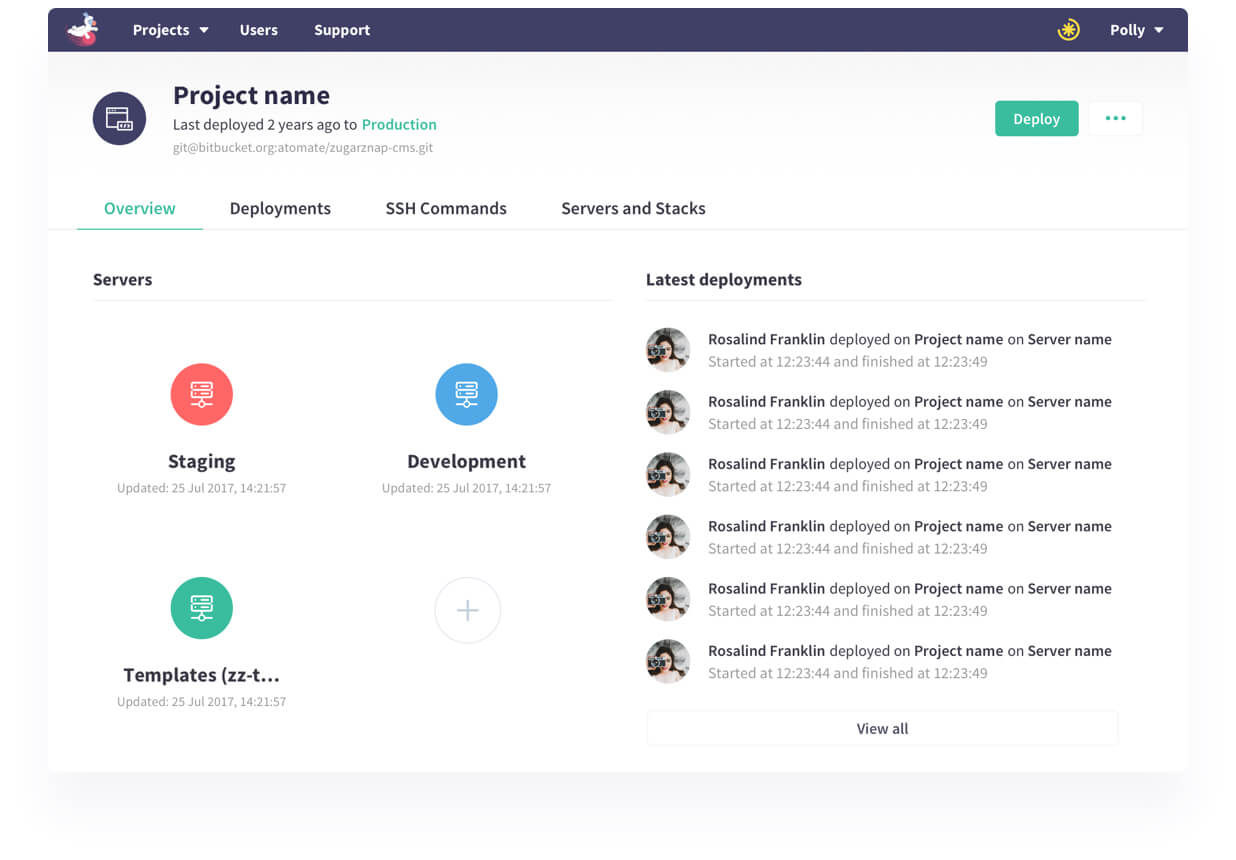 The best way to deploy
Trusted by users worldwide
"Donkey.io works great! A straight-forward way to deploy my code that gave me no hassle whatsoever."
"Painless deployments done the right way. What I really love about Donkey.io is the ability to deploy to multiple servers with just a single click, whenever needed."
"Donkey.io takes away the deployment pain. As our agency grows, we required a system which allowed us to manage client updates easily. We've found Donkey.io and our engineers love it."
Start your first deployment today!
Start your free trial. No credit card required. No strings attached.
Sign up for free